HEATING, WATER AND VENTILATION
The buildings meet the requirements of energy class A.
The buildings utilise a district heating system. Apartments are equipped with water underfloor heating, separately adjustable in each room.
As alternative heating, common areas use energy from solar panels.
The Manufaktuuri 7 buildings have an efficient central heat recovery ventilation system.
The buildings are connected to the central water and sewerage system of Tallinn.
All apartments have a remote water meter.
Electricity
All apartments have remote electricity meters.
Electrical installations and data transmission cables have been fitted according to the floor plan.
Every home has a separate electrical cabinet allowing for convenient access and shut down.
Parking areas are equipped with electric car charging stations.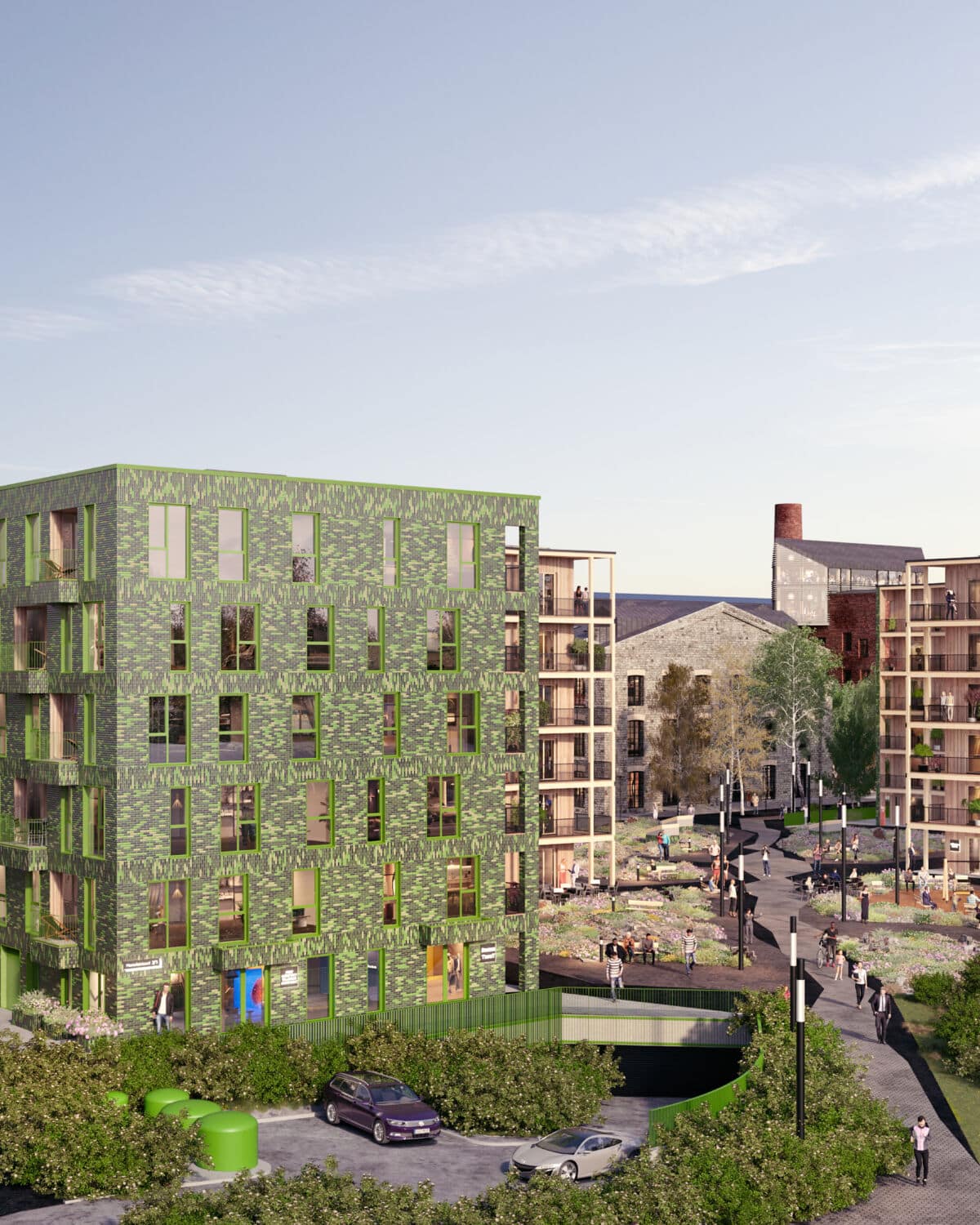 Design
The façade has a bold stand-out design, using green brick tiles in three tones as well as wood.
Most apartments have a balcony or a terrace.
The triple-glazed windows with plastic frames ensure noise reduction and thermal efficiency.
The building is constructed by architecture office Molumba; architects from LÄVI are responsible for interior design.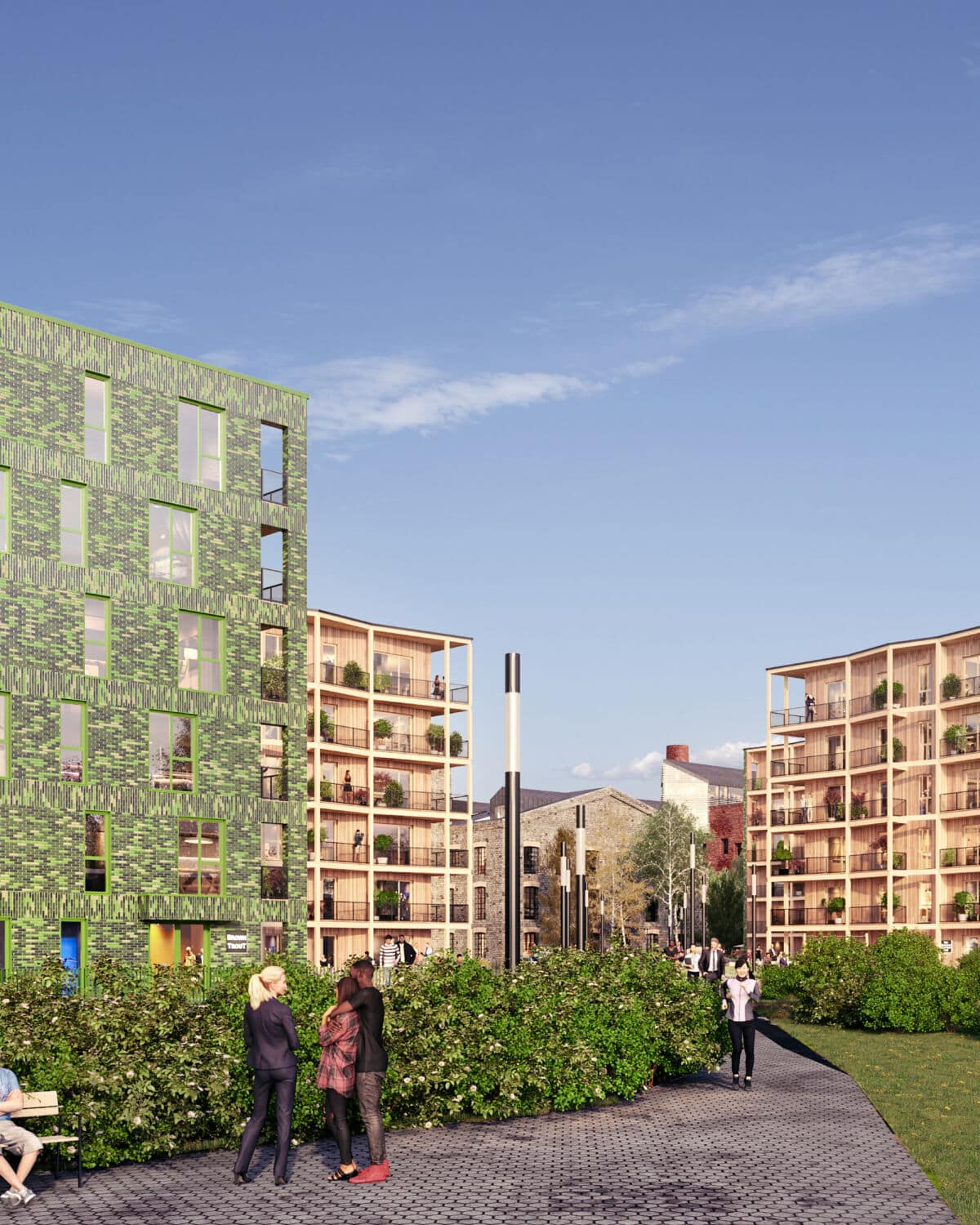 Constructions
The buildings are to be constructed on shallow reinforced concrete foundations.
The external walls will be made from insulated, single-layer reinforced concrete elements.
All walls between apartments will be made from stone blocks.
The non-load-bearing internal walls of apartments will be plasterboard on a steel framework.
The suspended ceiling will be made from hollow reinforced concrete panels.
The building will have a roof made from insulated, hollow reinforced concrete panels with a roll covering material.
The building is being constructed by Mitt & Perlebach.
The building is developed by Hepsor AS, in cooperation with Tolaram Group.